With a fully integrated flight controller and mission computer with U.S. Government certifications, Skynode™GX combines all the core components and connections needed to rapidly deploy the Auterion software stack on a varied range of vehicles.
Its compact form factor enhances ease of integration and optimises size, weight and power without compromising on capability. The latest FMU generation, FMUv6x, ensures access to the most mature technology in terms of performance, reliability and precision.
Skynode™GX is designed, assembled and supported in the United States and is fully compliant with the 2020 National Defense Authorization Act, Sec 848.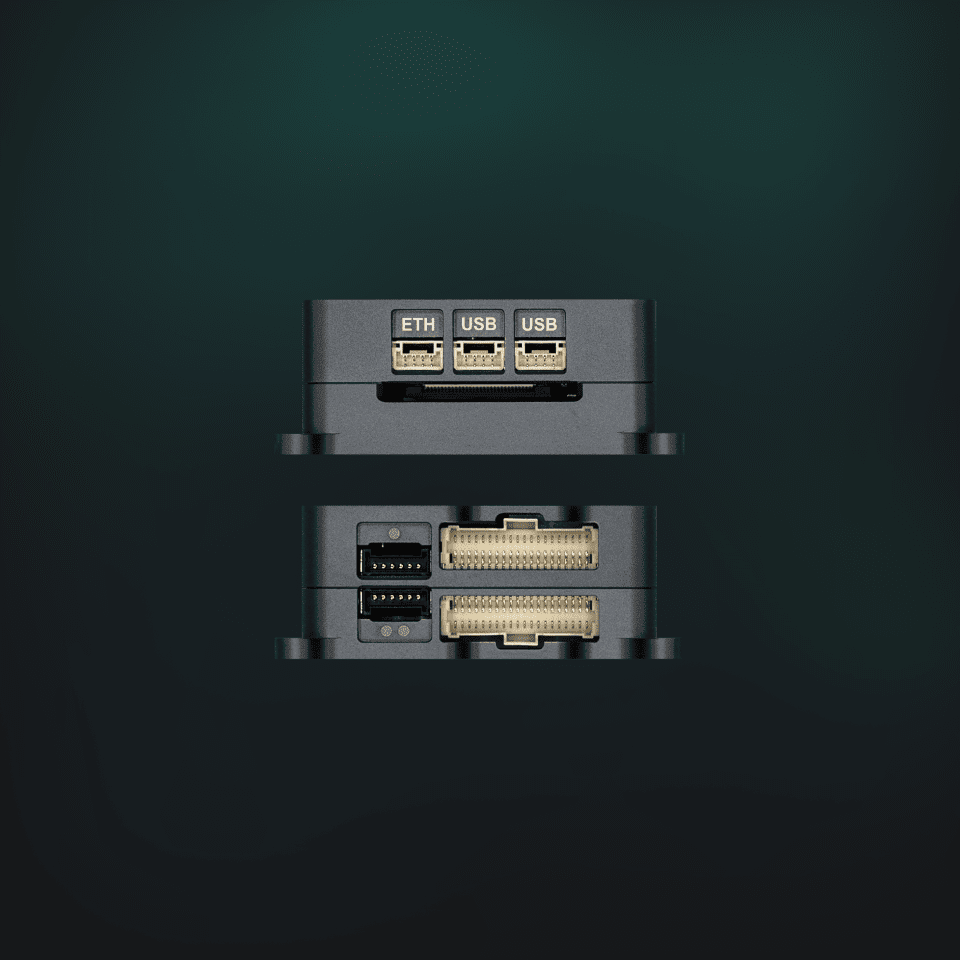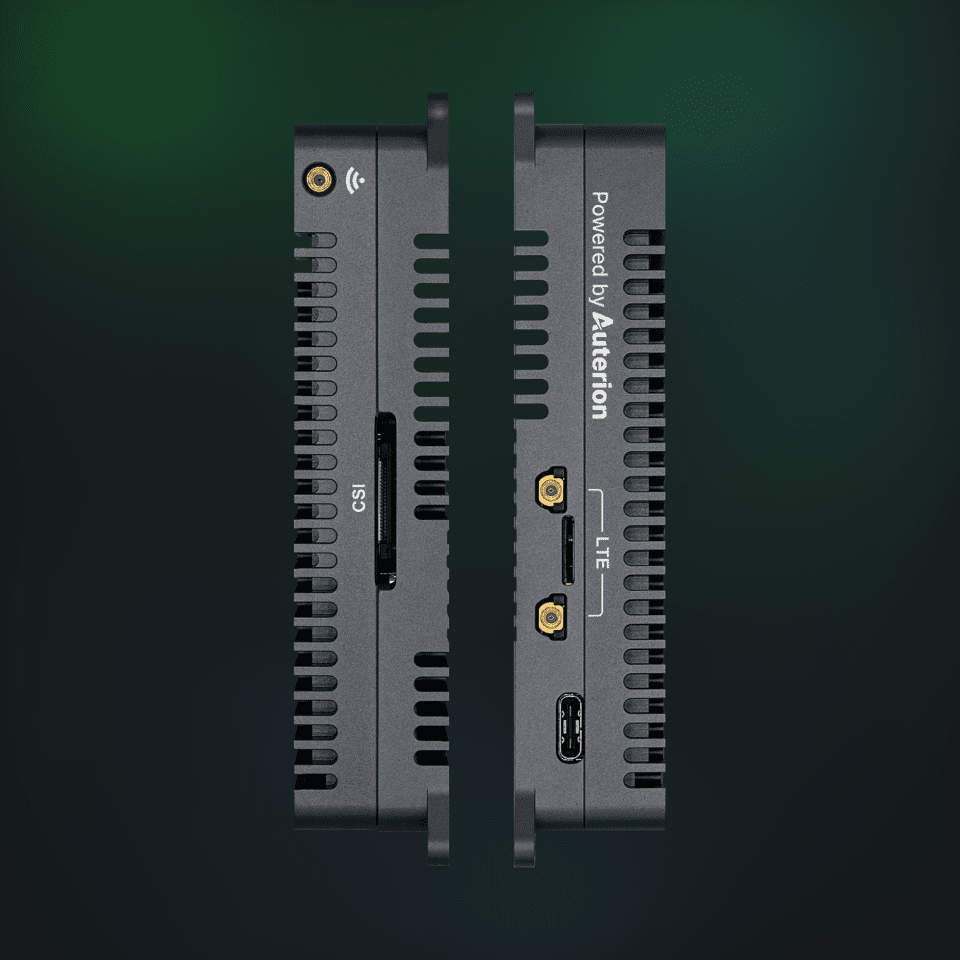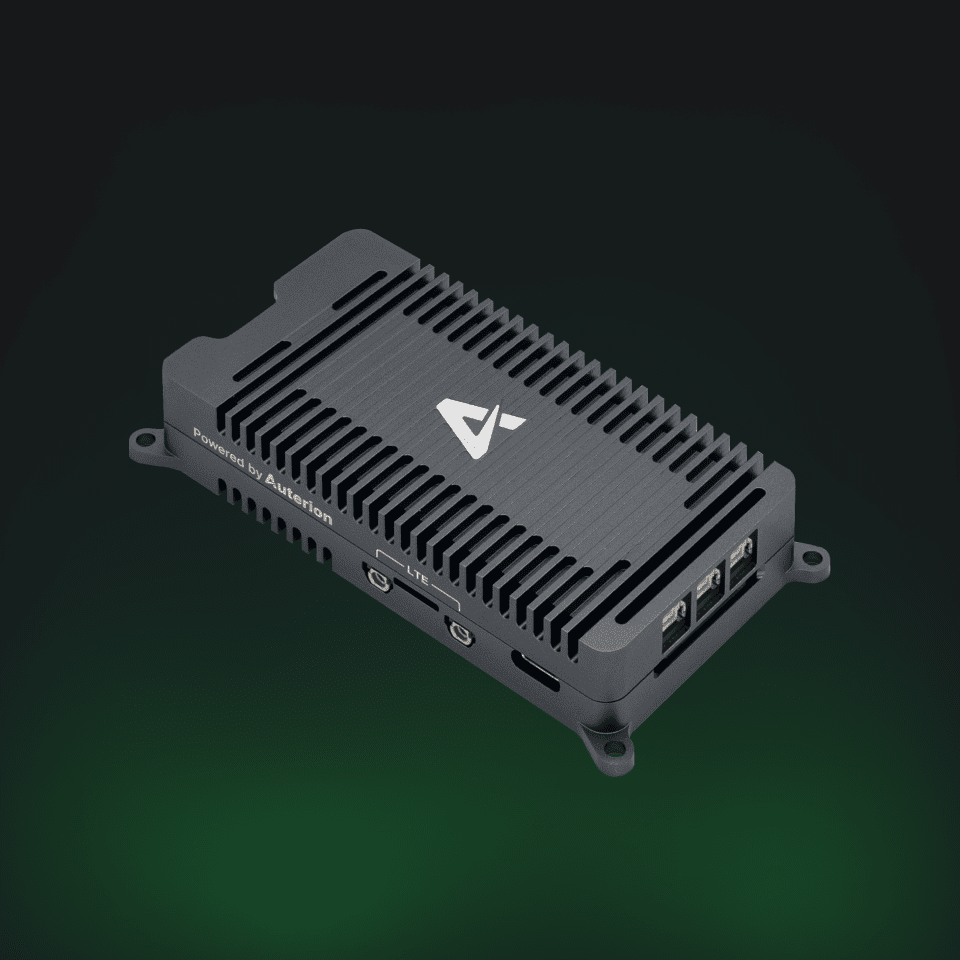 NDAA compliant, open system standards
Built on a secure open source software base, using widely adopted industry standards including FMUv6x, MAVLink, and PX4
Pre-integrated payloads and radios
A variety of plug-and-play integrated cameras offer complete control, universal UI/UX and reduced cognitive burden; use a variety of tactical radios based on mission requirements
Apps deployment
Through common APIs, third-party software companies can develop AuterionOS applications that add mission-specific capabilities, like object detection or GPS-denied navigation
Endless possibilities onboard
Run AI/ML and computer vision algorithms onboard and use the new Auterion SDK to develop your own applications for Skynode™GX
Built for multi-domain operations
Not just for drones, Skynode™GX is built for integration into diverse platforms, including ground robotics and watercraft. This facilitates multi-domain teaming through a common embedded software infrastructure and UI.
Streamline operations, reduce cognitive burden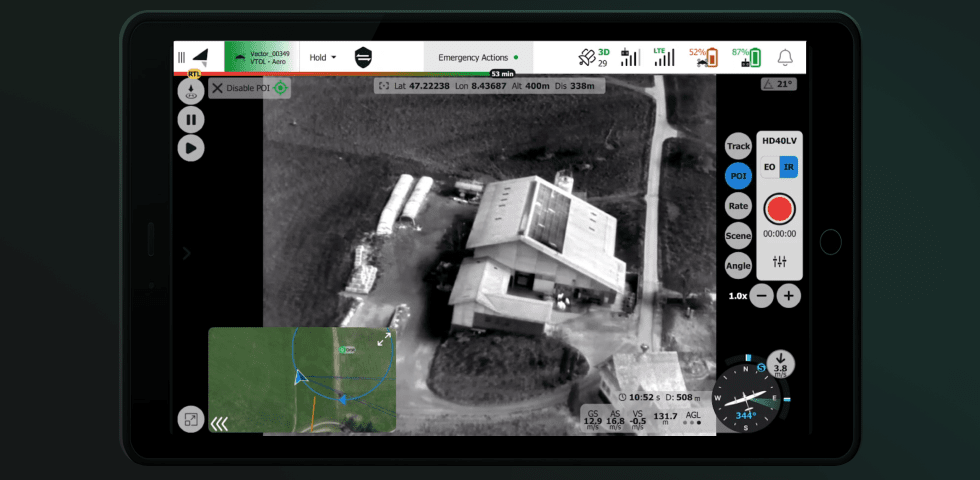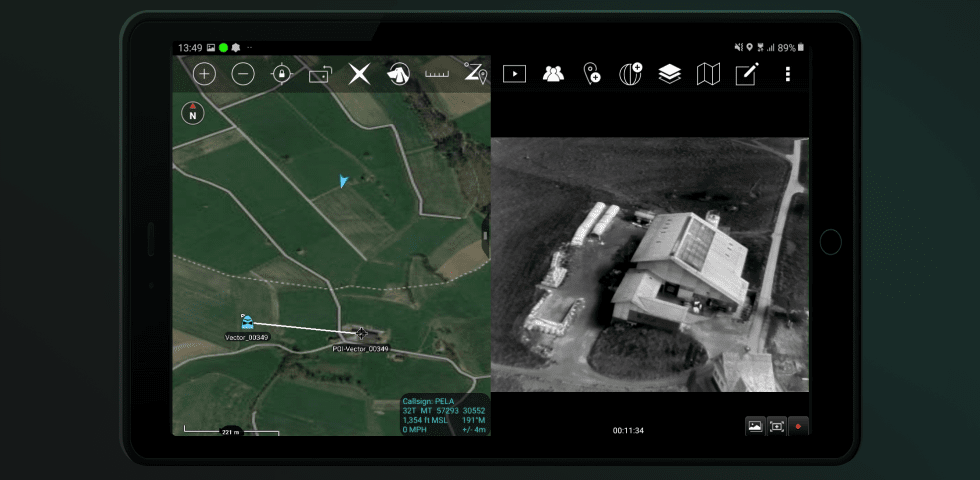 From the operator to the tactical network
Payloads are connected to and controlled by AuterionOS, reducing reliance on the ground datalink
Common

 

UI

/UX across payload types, while exposing full payload functionality to the operator
Deliberate handoff of control between pilot and observer ground control stations
Advanced behaviors like follow-target
Bidirectional communication with TAK via CoT
Immediately disseminate media captured during the flight
Real-time exchange of information with remote devices within the network
The complete platform.
Leverage the Auterion software platform by deploying your own mission-specific functionality on top.
Auterion GS offers full hardware and software support from U.S. citizens,
to help you enable defense customers to build a scalable fleet of autonomous systems.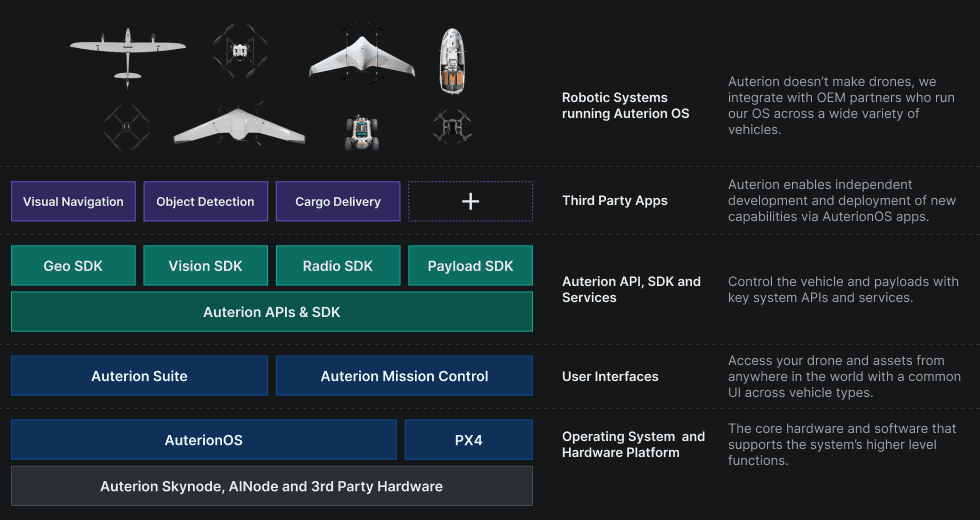 Skynode™GX is ready for you to integrate immediately. Plug payloads, sensors and components directly into Skynode™GX's external interfaces and operate from the ground with Auterion Mission Control.
Various autonomous systems
Control multicopter, fixed-wing, VTOL drones as well as ground rovers or unmanned boats
Hardened for government use
Cybersecurity-hardened operating system built around DISA STIGs. Unrestricted flight time and option to disable data recording
Auterion Mission Control
Control vehicle and payload, view live video stream and plan missions from a single powerful, but easy-to-use, app.
Simulations
Run simulations with Skynode™GX hardware in the loop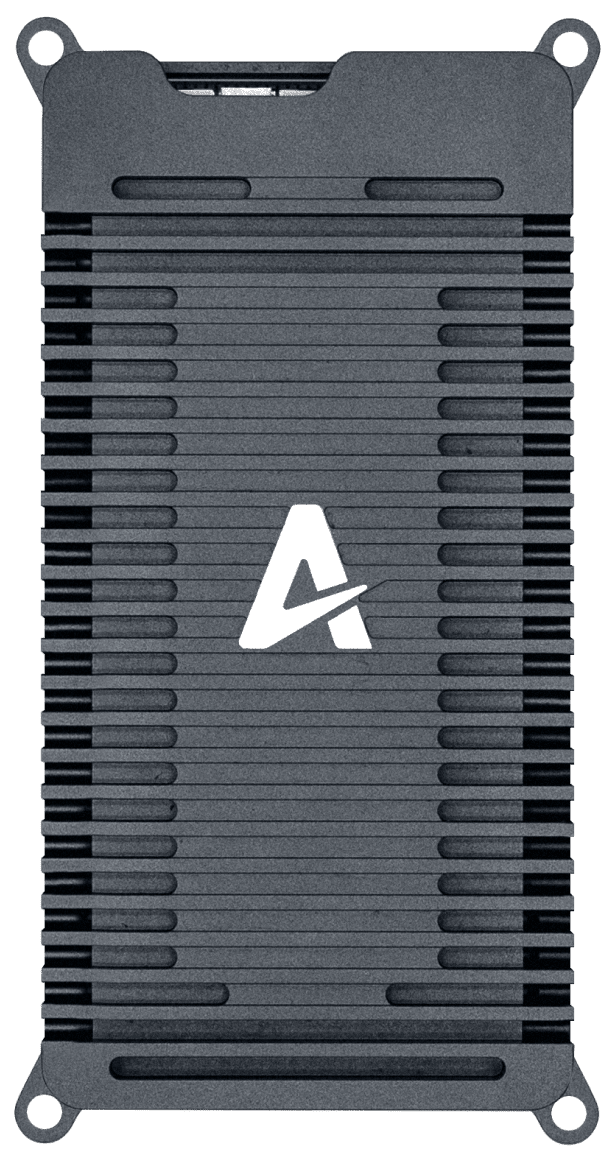 Optional Remote ID
Comply with the final Remote ID rule, enable peer-to-peer, fleet-wide identification
Payloads and datalinks
Supports best-in-class payloads and datalinks for government use cases
ATAK and BMS
Direct integration of operator and BMS views to easily share real-time information
Optional LTE
The optional LTE cloud connection enables automatic flight log analysis, predictive maintenance, fleet management and over-the-air firmware updates.
Everything we do is built on open standards, like RAS-A.
Skynode™GX 
allows you to build open, compliant, and secure systems for your use case.
Add compute power for AI
Connect AI Node, equipped with the NVIDIA® Jetson Xavier™ NX for compute-heavy operations.
Third-party components
Integrate hardware components like uAvionix transponders, Maxon motors, or Elsight Halo. Apps
Easily deploy your own apps and algorithms onboard, e.g. for autonomous navigation or avoidance.
Custom payload integration
Integrate your own payload using the open Pixhawk Payload Bus standard
Skynode Products
Accelerate your robotics development in every phase of your process with the right Skynode™ product.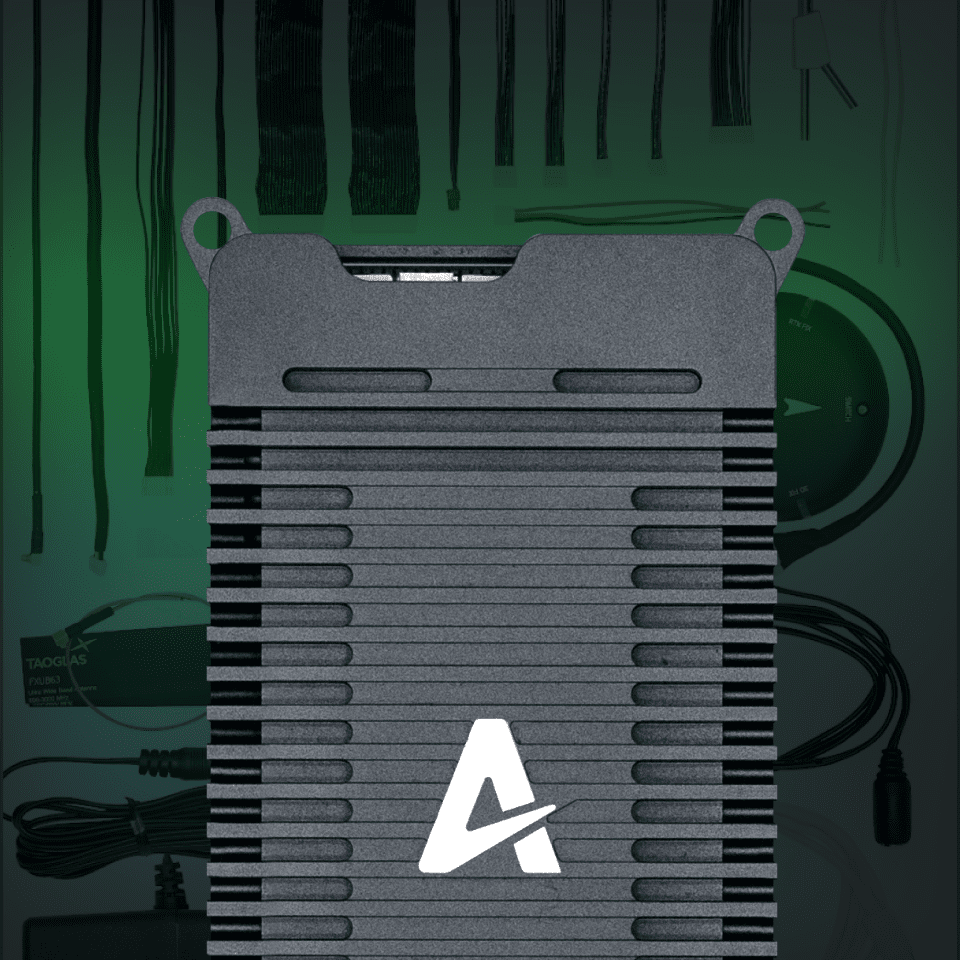 Skynode™GX Evaluation Kit
Every Skynode™ journey begins with the evaluation kit to facilitate your first integration, including Skynode™ GX and all the necessary peripherals in one box.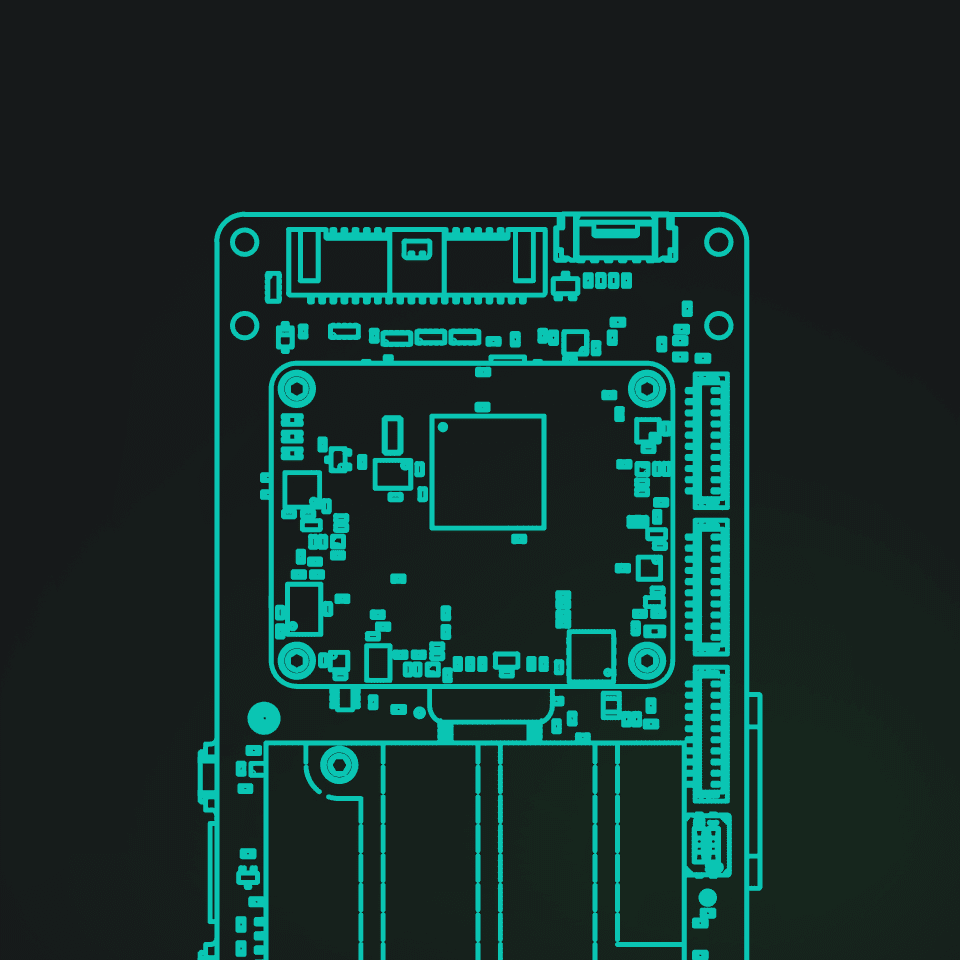 Skynode™GX Reference design
Depending on your specific requirements on shape or connector types, you can create your own custom hardware based on our Skynode™GX reference design.