Operate a diverse
fleet of autonomous systems
AuterionOS is the only vendor-independent operating system
that runs onboard a fleet of interconnected robotic systems.
AuterionOS is a complete onboard software platform, consisting of PX4-based flight control and an operating system running on the mission computer.
It revolutionizes how robotics and autonomous systems operate, collaborate and complete complex missions by providing the infrastructure where autonomous capabilities, sensors, payloads, and apps can pollinate across a diverse fleet of vehicles made by different manufacturers.
Further, it allows you to develop your own, or deploy third-party apps for mission specific autonomous behaviors like GPS-denied navigation and object detection.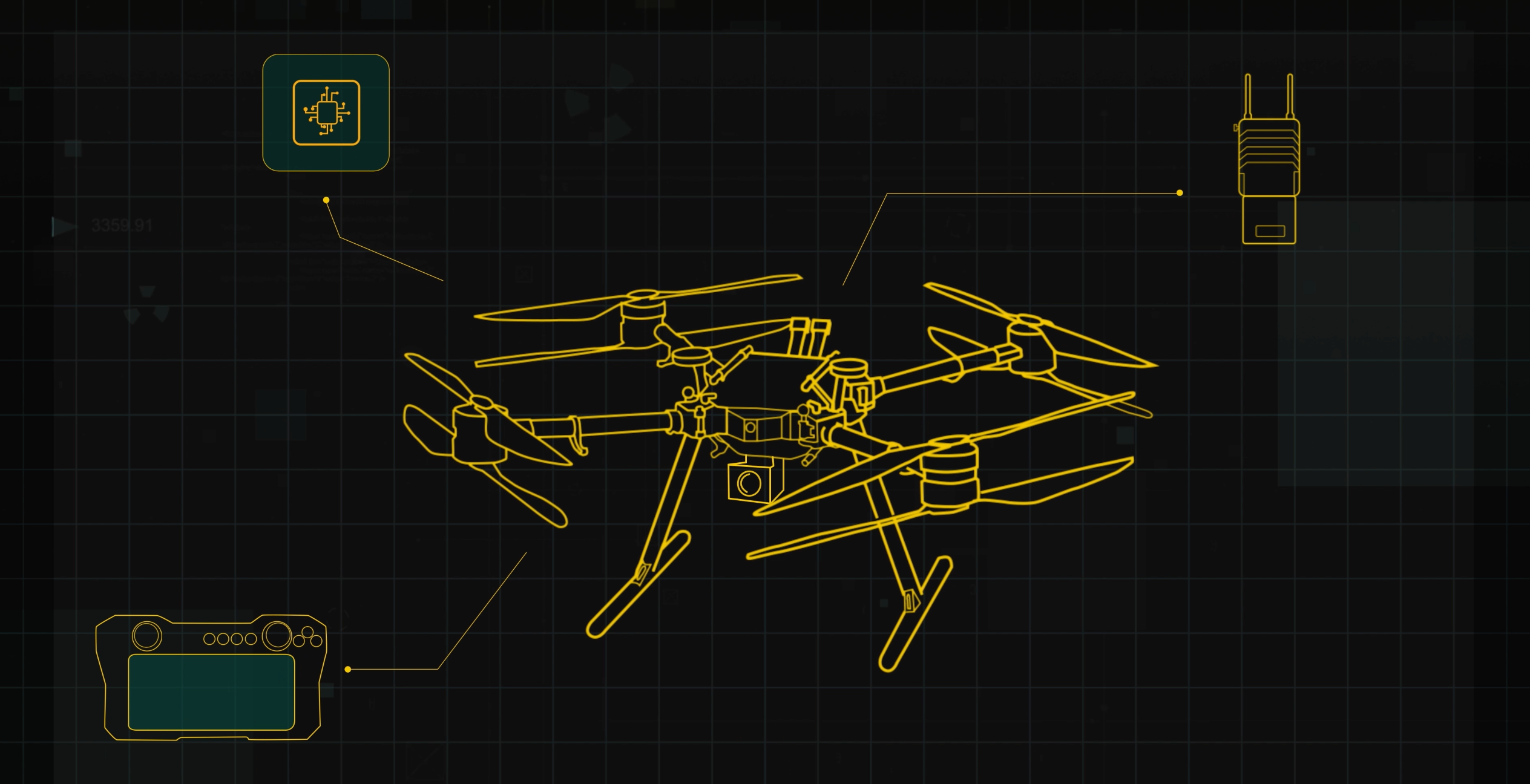 AuterionOS is the operating system for flexible robotics deployment
Flexibility of choice
Eliminate vendor lock and operate a variety of vehicles, sensors, payloads, and applications made by different manufacturers. Use APIs and SDKs to further expand the range of hardware and software components supported by AuterionOS.
One single training for easy deployment
Reduce training time and costs with a common software platform and workflows. Operators use the same UX/UI regardless of vehicle manufacturer, and only need to train on the differences between systems.
Making defense robotics software-defined
AuterionOS allows robotic systems to become software-defined. Core system functionalities like payload control, datalink pairing, and smart flight modes are standardized across different robotic systems.
Mission-specific automation at hand
Choose from a variety of onboard applications, such as AI/ML-based navigation in GPS-denied environments, computer vision, and object detection and classification. Additional capabilities can be added quickly as new technologies emerge.
Built for multi-domain operations
Not just for drones, the AuterionOS platform can also be used on ground robotics and watercraft. This facilitates multi-domain teaming through a common embedded software infrastructure and UI.
AuterionOS connects a variety of RAS, payloads, data links, and autonomy apps that are ready for plug-and-play integration.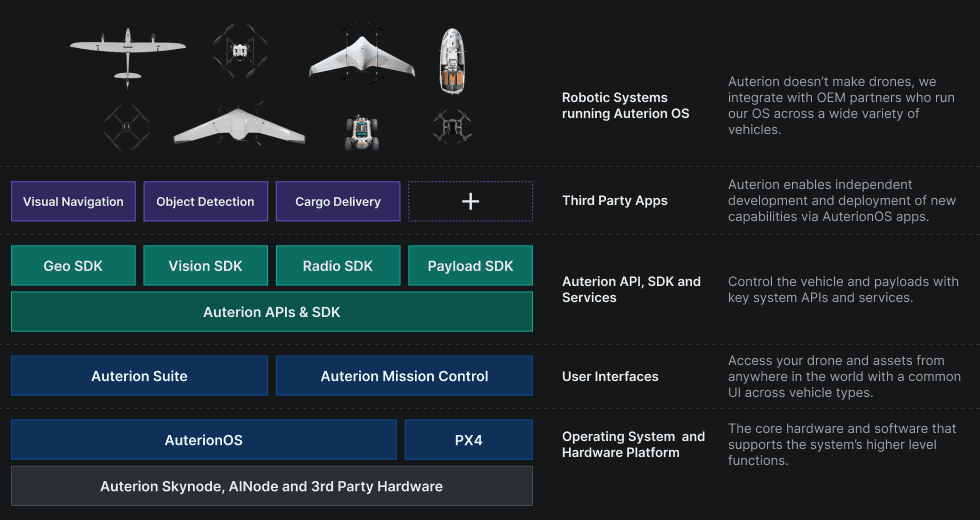 Enabling a software-defined ecosystem with the world's leading interoperable operating system for robotics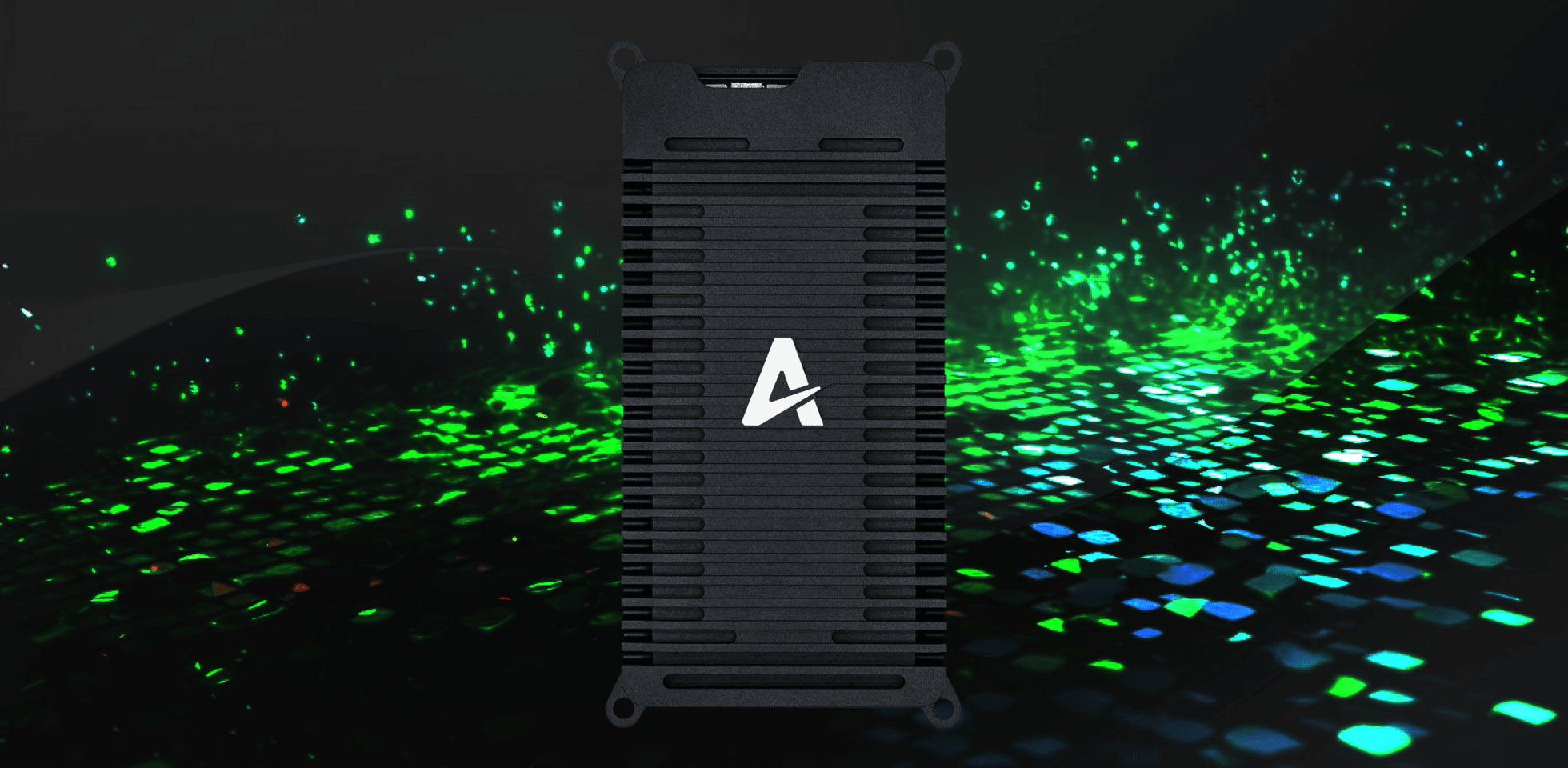 The easiest way to transform any drone hardware into an autonomous system with AuterionOS. Skynode GX is a plug-and-play mission computer and flight controller built for integration.
Auterion Mission Control (AMC)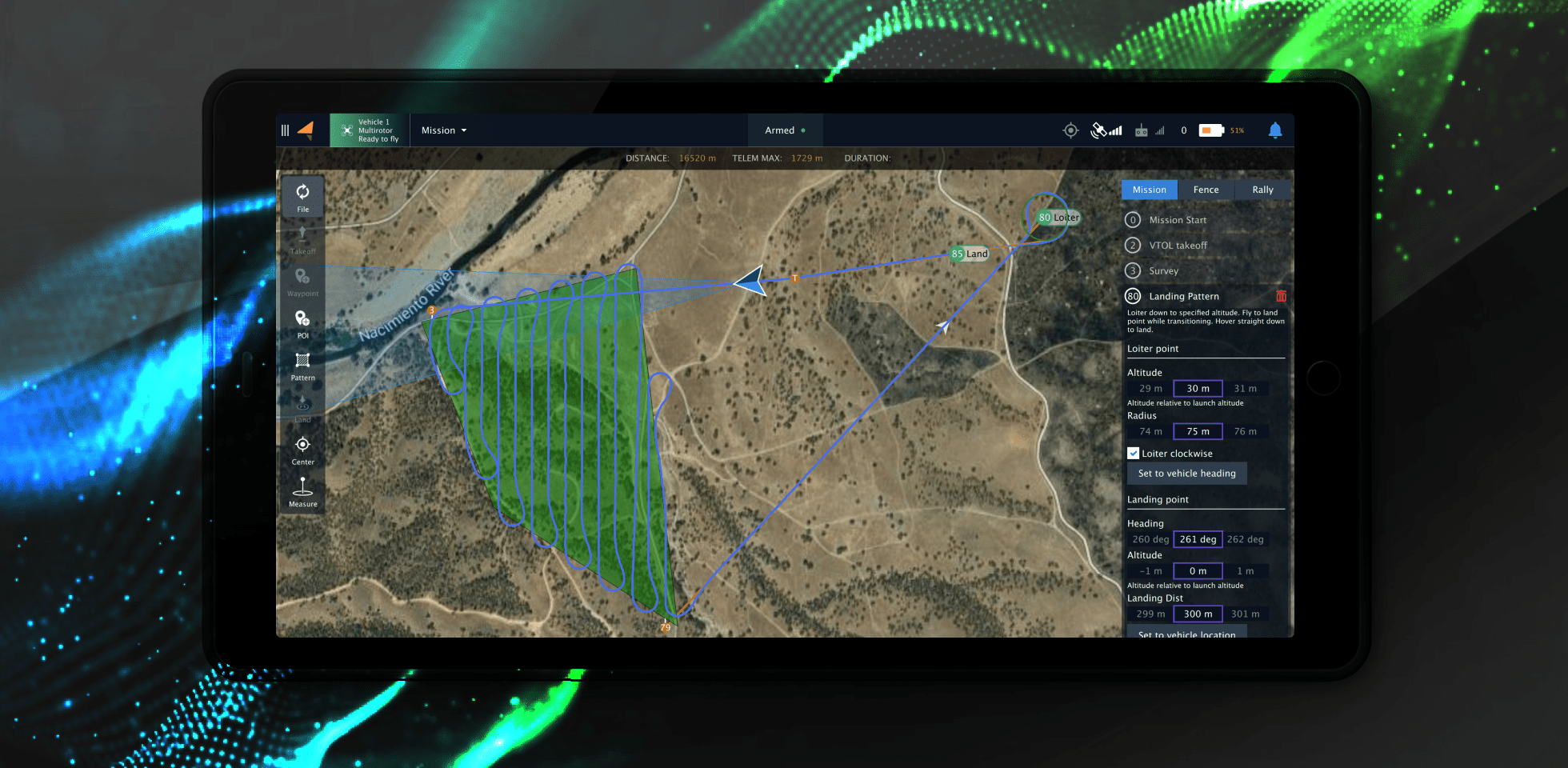 Battle management software that allows operators to easily plan and execute autonomous missions with systems powered by Skynode GX. Fully integrated with ATAK, AMC can be used on any hardware ground controller, tablet, laptop or over a data link